News — Harley Brown Artwork
• Art News • Charles Rowe Artwork • Contemporary Art • David Yorke • Dennis Logsdon Artwork • Ed Natiya Bronzes • Equine Art • Florida Wildlife Art • Frank Divita Bronzes • Gallery Art Shows • Geoffrey Smith Bronzes • Grant Redden • Harley Brown Artwork • Heather Kaiser Bronzes • Jim Eppler Bronzes • John Coleman • John Nieto Artwork • Lynn Wade • Native American Art • Oreland Joe Sculpture • Robert Rodriguez • Steven Lang • Tom Gilleon • Trevor Swanson Artwork • Victor Blakey • Western Art News • Western Art Paintings • Western Art Shows • Wildlife Art Shows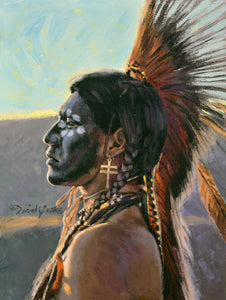 Artist Reception Scheduled for November 19th for the Fall Harvest Art Show! 
This annual show features wildlife and western paintings, bronzes, photography and prints by 25 outstanding artists.  View the show at the gallery or online thru Nov. 29.  Meet nationally-collected artists David Yorke and Lynn Wade at the
Artists Reception on November 19, 1-4pm at The Plainsmen Gallery

.  Free Admission
"Blue-Eyed Girl" New Oil by David Yorke, 12" x 9" $2,450 and "Crow Autumn" New Oil by David Yorke, 14" x 11" $3,000. 
Call or email for more information: 727-734-8200 or art@plainsmen.com.